When decorating your home for the fall season, most homeowners start with or focus on their front porch. The front porch is typically where guests enter your home, so it makes sense to put extra thought and creativity into your fall decorating in that location. By coordinating autumn colors, different textures, and other fall elements, you can create a statement area that will be sure to leave your guests talking. Here are 8 tips for creating the ultimate fall front porch! 
Don't Forget the Door
The door to your home is the perfect statement area to decorate. It is the focal point of your front porch and a part of your home that guests will remember vividly. You can decorate your front door by adding a fall themed sign or a wreath. You can even go as far as painting your front door to match the rest of your fall front porch décor.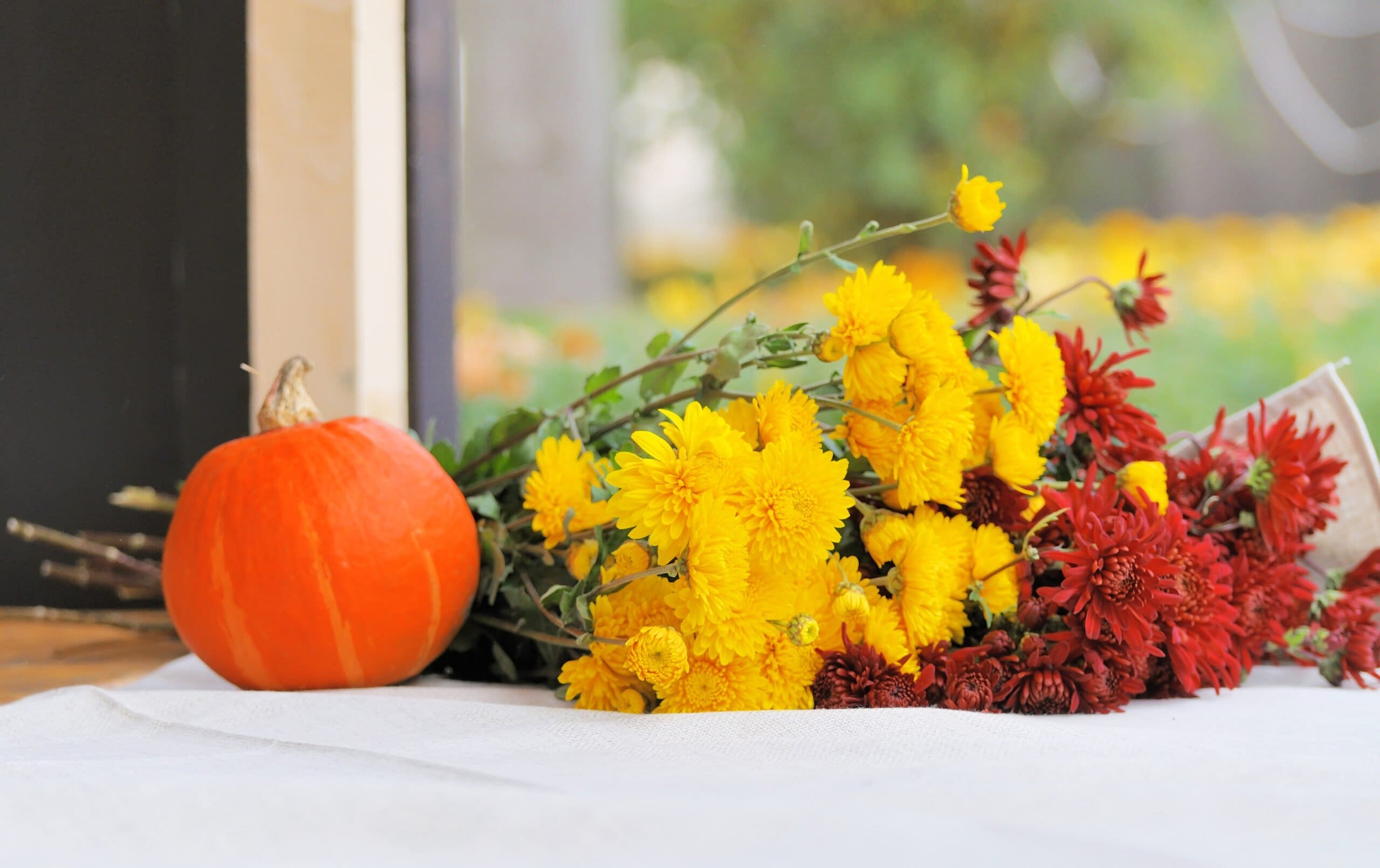 Fall Florals
Who said florals were just for spring and summer? There are quite a few varieties of flowers for the autumn season, some of the most popular being sunflowers and mums. You can add real or faux bouquets, arrangements, or potted plants to your fall front porch décor. Another current trend we have been seeing is adding greenery, Pampas, and dried flowers within fall floral arrangements.  
More Pumpkins Please
When most people think of fall, they think of pumpkins. Adding real or fake pumpkins to your fall front porch décor can add a special touch. There are so many different variations of pumpkins in the home décor stores nowadays. From glass, plastic, ceramic, and more! Or stop by your local grocery store, farmer's market, or farm stand for good old fashioned real pumpkins to put on display.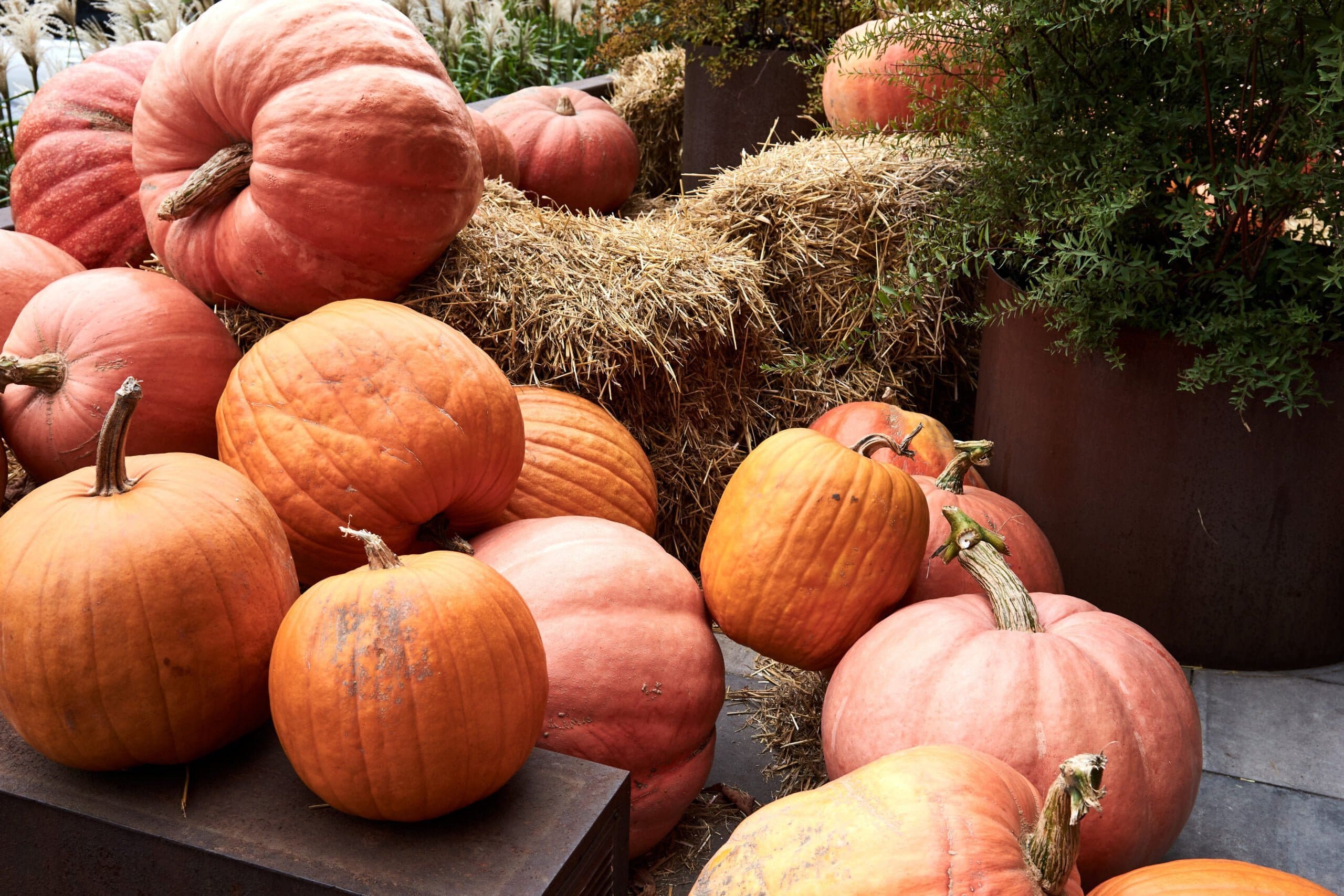 Did Someone Say Hay
Hay isn't just for horses, it's for decorating too! Hay can be used for stuffing scarecrows, adding a seating area, or just stacked on top of one another for extra dimension in your decorating. It adds an extra bit of fall flare, while being cost-effective. 
Light the Way
A terrific way to add a special touch to your fall front porch décor, is to add some mood lighting. Since it's starting to get dark out earlier, adding some light to your front porch helps people to not only see where they are going, but also it also creates a nice ambiance. You can add faux candles, lanterns, or even string lights to your décor to light up your porch.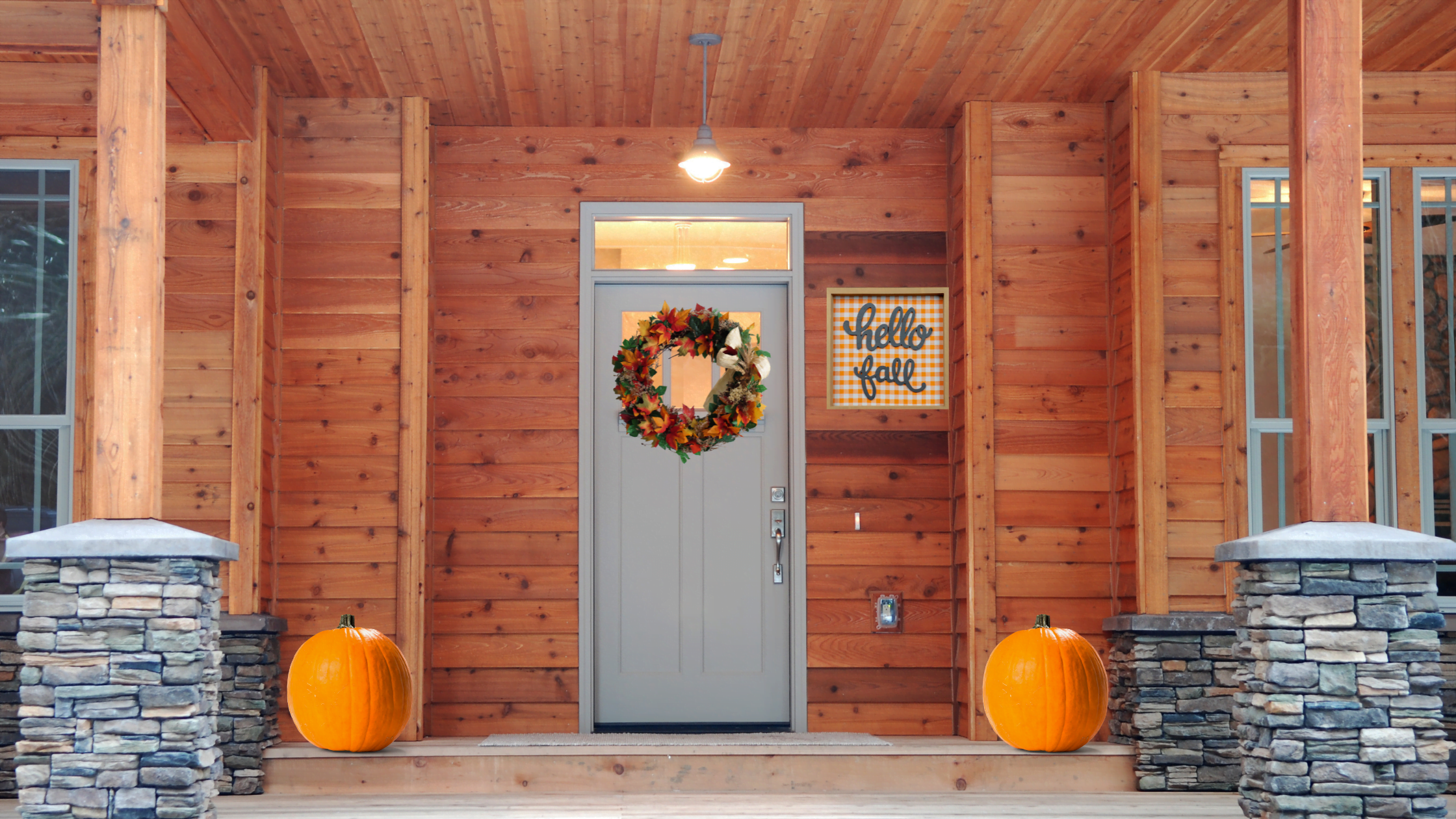 Trendy Fall Signs
We have all seen the trendy fall signs with sayings on them such as, "Happy Fall Ya'll," "Hello Fall," "This Way to the Pumpkin Patch," and "Hello Pumpkin." The options are endless it seems nowadays. Adding a trendy fall saying to your fall front porch can be the perfect finishing touch to grab your guest's attention while visiting your home. 
Make a Cozy Corner
Who doesn't love a crisp fall morning where you can sit on the front porch and sip coffee while being wrapped in a cozy blanket? Well, when you're planning out your fall front porch décor, make sure to consider the coziness factor. Create a little area on your porch for sitting, whether it's rocking chairs, stacks of hay with a cloth or blanket over it, or other outdoor furniture. Anything will do if it's cozy and comfortable. This will be a space that not only your family who live in the home can enjoy, but also your guests when they come by to visit. 
Witty Welcome Mats
We mentioned the trendy fall signs being everywhere in local home décor stores. Well, so are witty welcome mats. There are similar fall themed sayings on welcome doormats all over the stores. By adding a welcome mat, it provides your guests with a warm and inviting welcome. And the witty saying is often something that they will find intriguing and memorable. If you would rather keep it simple than adding a witty saying, you can always use a traditional welcome mat for a nice addition.