HOME DESIGN PLANS – NEW CONSTRUCTION HOMES
You'll find the perfect home design plans with over 15 layouts to choose from in three Heritage Custom Builders communities currently underway in Saratoga County, NY. Most home plans are single family homes for sale with the master bedroom up stairs or down on the main floor.
The Timber Creek Preserve in Ballston Lake, NY also has townhomes in both ranch style and two floors. Buildings consist of two units only, making each dwelling the preferred end unit and you can choose any style regardless of the adjoined home.
Heritage Custom Builders use high quality materials for both the interior and exterior with many finish options included in the plan as specified. Many additional items and upgrades are also available depending upon your budget and timing. You can see home design plans with photos below.
Home Design Plans with Plenty of Choices
These three lovely communities provide home design with two architectural styles – colonials and ranches that offer a range of modifications. Some house plans include gabled roof lines, while others include front porches and sliding glass doors. We work with you collaboratively to discuss your choices with a knowledgeable manager once the building process begins.
Select the master bedroom and laundry upstairs or down and outdoor living space including patios, decks and covered porches. You can see the wide variety of house plans with photos below and the great design Heritage Custom Builders is known for.
Three Convenient Locations
These beautiful homes are close to the Northway (I87), great schools, excellent medical facilities, and abundant shopping. Plus, you'll have access to plenty of cultural activities, historical points of interest, lakes and rivers, ski mountains, as well as casual and fine dining.
Tucked between Saratoga Springs and Albany and just 2.5 hours from New York City, you'll have access to one of the best areas in New York state. All three communities offer new construction single family homes in a country-like setting that is exceptionally beautiful and very well-planned.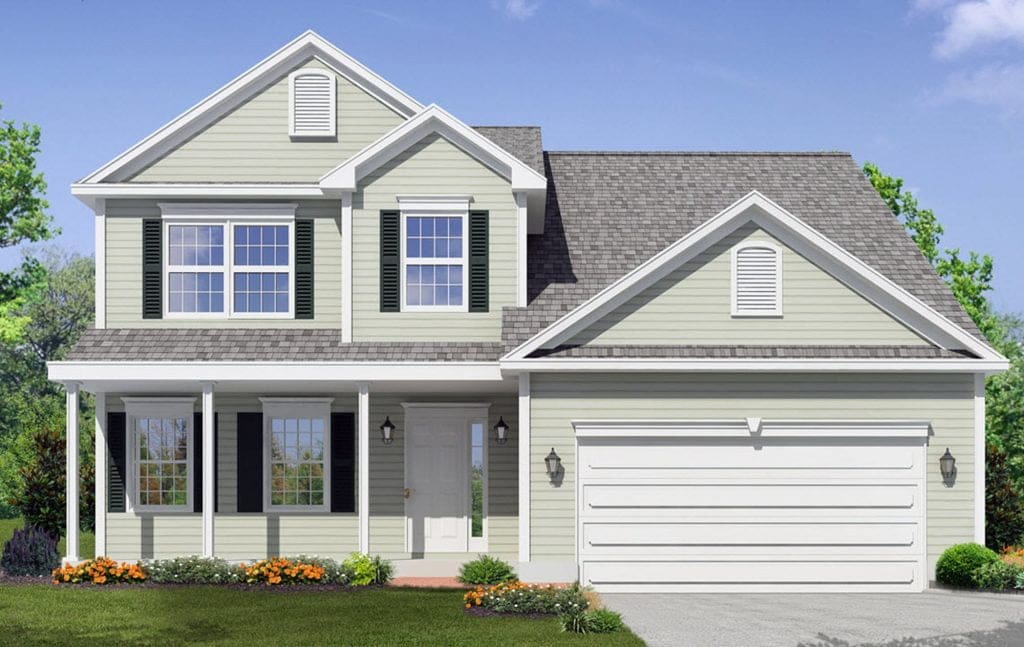 Build your dream home with Heritage Custom Builders. Call today at (518) 348-0931 to schedule an appointment and start your new life in Saratoga County, NY.
Home Design Plans- Please Note: Although illustrations, details, and specifications are believed to be correct at the time of publication, Heritage Custom Builders, LLC reserves the right to make changes, without notice or obligation. Elevations, floor plans and all layouts are for illustration only and some show optional add-ons. Windows, doors, kitchen and bath layouts, ceilings, and room sizes will vary depending on final options selected by the purchaser.
Optional items are available at additional cost. This web page is for illustrative purposes only and not part of a legal contract. Not all available features are depicted. Please ask our Sales and Marketing Representative for complete information and details.