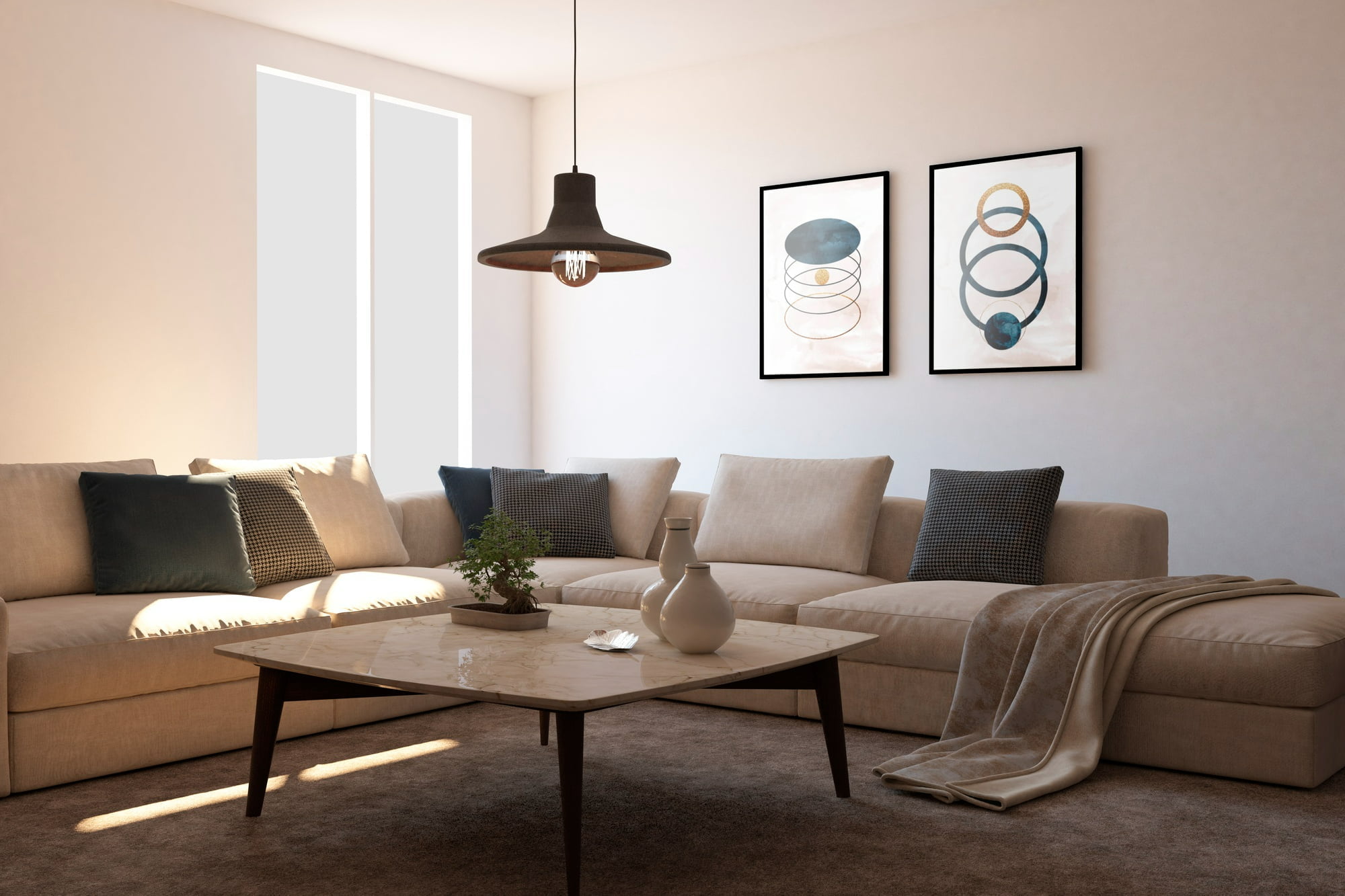 Are you moving into your new home soon? Or have you just moved in and needing to finally make the house a home? One of the most important rooms in the home is the living room. It's important that the living room is a room you feel comfortable in to relax and entertain guests. Creating the perfect living room can be overwhelming so it's a good idea to start with the basics and add on from there. Here are 8 new home essentials for your living room. 
Sofa
The sofa tends to be one of the most important, if not the most important, pieces of furniture to pick out for your living room. You want to make sure the sofa is the correct size, comfort level, and that it is within your budget. When shopping for a sofa, make sure to read the care instructions in case any spills or damage happens down the road. Also, it doesn't hurt to do a sitting test! If you are shopping for sofas in person, try them out before you bring one home. 
Coffee Table
A coffee table is a great piece of furniture to include in a new living room. It serves as a central spot in the room to place drinks (on coasters, of course!), books, remote controls, etc. Whether you want to eat dinner in the living room while watching tv, or you want a place for guests to put their drinks while visiting, a coffee table can be a useful addition to the room. 
Side Tables
If you do not wish to have a coffee table or you just want additional storage space in your living room, you can purchase side tables as well. Side tables typically go on either side of the sofa to place items on such as drinks, lamps, or décor. Often times you can find matching sets that include the coffee table and side tables.  
Entertainment Center/ TV Stand
The entertainment center or tv stand is another important part of setting up a new living room. This is where your television, gaming systems, and stereo are most often displayed. Having an organized place to display them while matching the room's aesthetic is key. Make sure to measure the opening in the piece of furniture to make sure your television will fit. 
Rugs
Area rugs can add quite a bit of personality to a new living room. Using a rug is a great way to incorporate bright colors or patterns into a simpler room. It can also help to provide a feeling of comfortability to the room. 
Lighting
There are many different kinds of lighting you can implement in your new living room. You can install overhead lighting whether it's a chandelier or row lighting. You can also purchase additional table lamps for when you want less direct mood lighting. 
Throw Pillows & Throw Blankets
Throw pillows and throw blankets make an extra comfortable addition to the living room. Blankets will help to keep you warm and add a bit of design to the room as well. You can add pops of color to a neutral couch with bright colored throw pillows too.  
Decor
Last but not least, décor is extremely important for setting up your new living room. Choosing a unique way to set up your living room is the best part. Picking out decorative wall art, statues, and accent pieces can really add a bit of personality to your room.