Saturday, March 20, 2021 marks the first day of Spring.
With the beautiful weather heading our way in the next week, we cannot stop thinking about Spring and how we can give the house a fresh look. Here are a few easy ideas to get your house ready for Spring.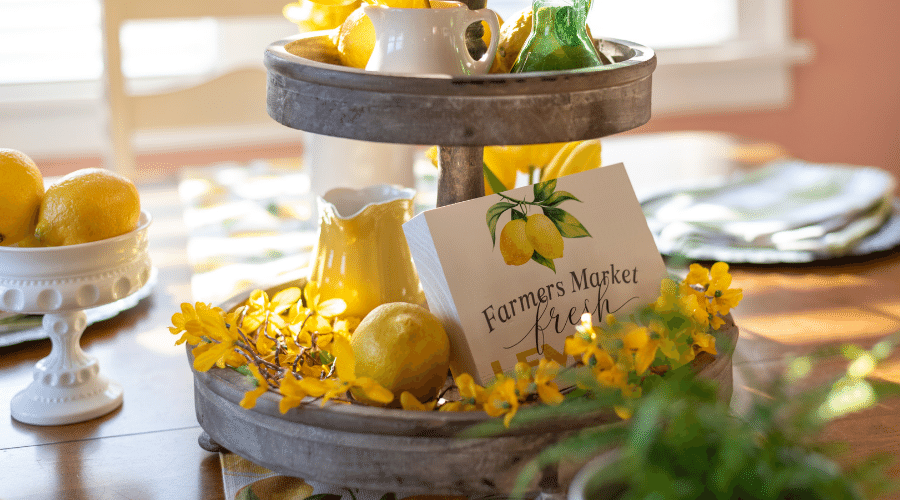 Center Pieces – Tiered center pieces are all the rage right now. They can be customized for any holiday or season. You can add beautiful accents and pops of color to it.
Spring Flowers – The most common flower is the tulip, however, peonies, roses, calla lilies, & hydrangeas also make beautiful arrangements to any room.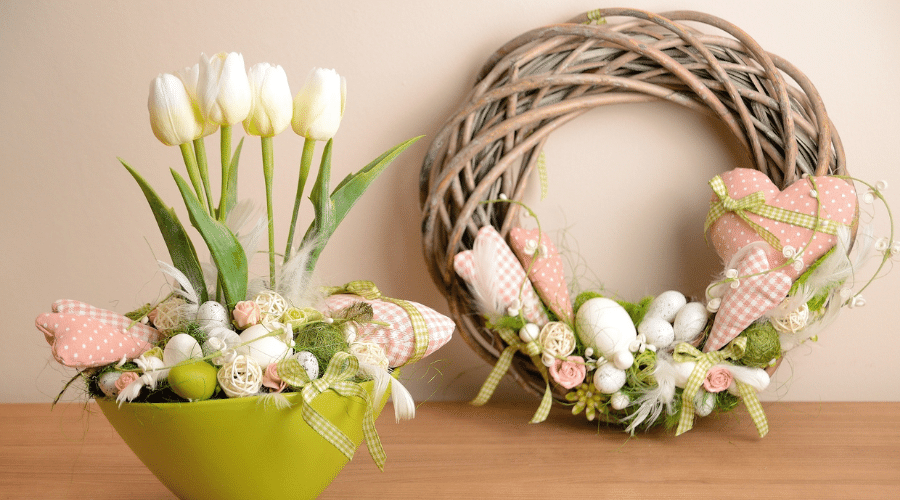 Wreaths – Add a wreath to your front door, whether you love DIY or would rather buy one, they have all different styles for wreaths during the holidays. Spring wreaths always have beautiful colors and sweet accents, like Easter eggs, moss and flowers.
Throw Pillows – Pastel, Yellow, Blue, & Pink all look beautiful in the Spring. You can drastically change the vibe in your home just by a throw pillow.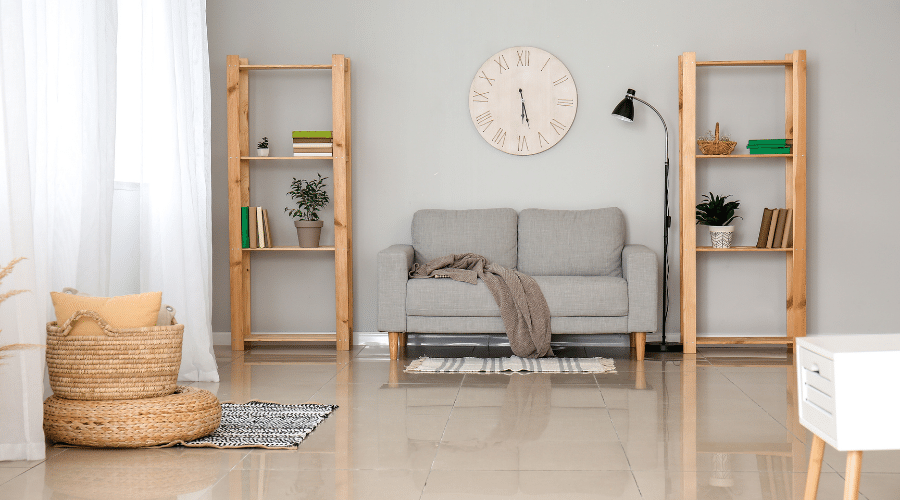 Wicker Baskets – The tan and natural colors that wicker baskets bring in are just gorgeous. They truly add so much to a room, they help you de-clutter and you can decorate them with throw pillows or blankets.
Dining Room Table – Keeping your dining room table set up makes for a beautiful look. Add a table runner, napkins, and flowers. By adding different vases on the table, it gives dimension and height to your table. It makes the room look inviting.
Easter Eggs and Bunnies – Nothing says spring like the traditions of Easter. Adorable bunnies and Easter eggs added to some moss makes for a rustic and traditional look.
Tan and Beige Decor – Candles, Glass accents, Picture Frames and Vases all give a subtle light look.
Blankets – There is nothing better than a good blanket, different textures give different looks, don't be afraid to mix and match your blankets.