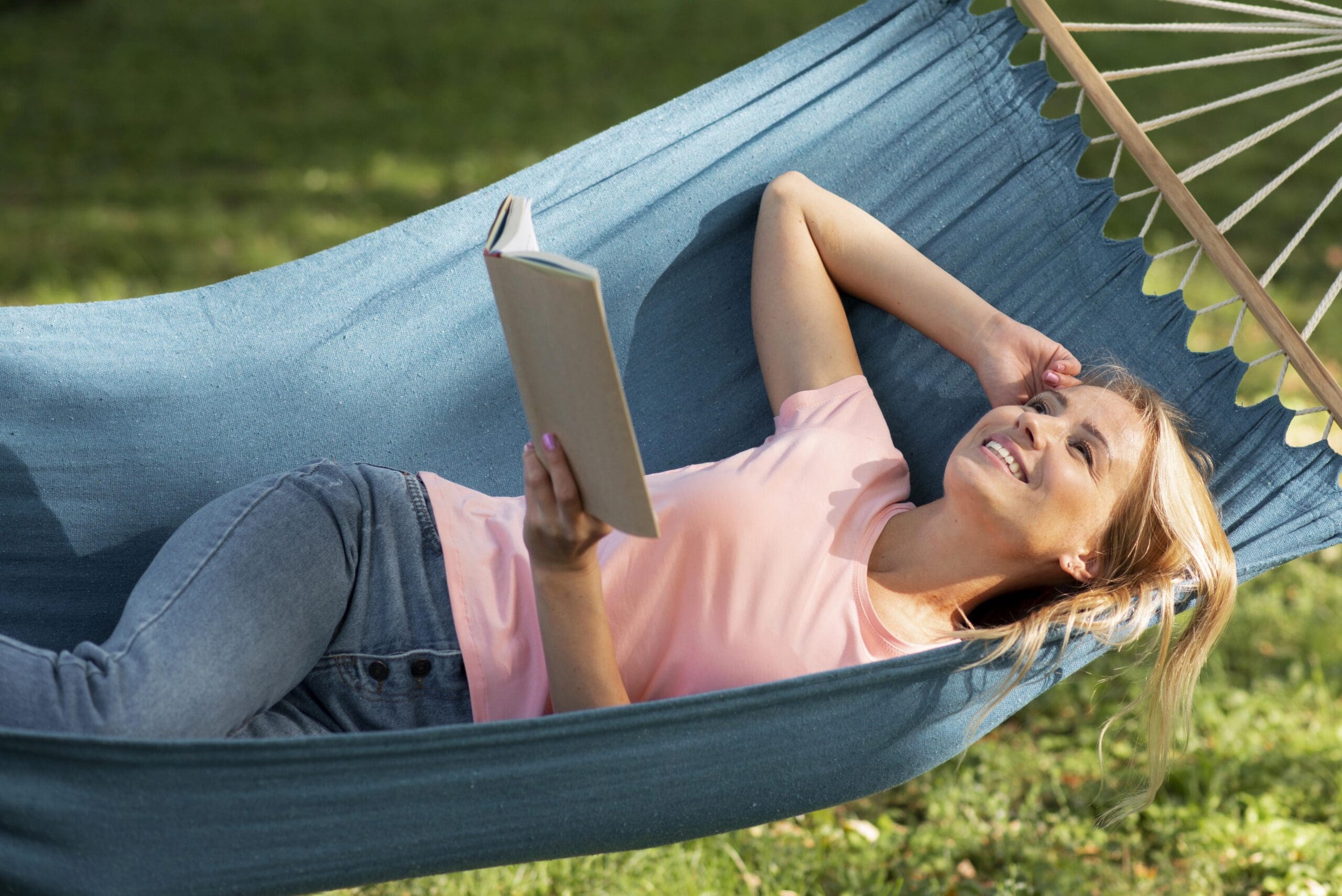 Hammocks have always been a popular décor trend in backyards, but a hammock is more than just outdoor décor. They can be a great escape to get away from the stress of everyday life. They can also encourage you to spend more time outdoors and be one with nature. Have you been contemplating buying a hammock for your home? Here are our top six reasons why your backyard needs a hammock. 
Extra Seating
Do you have guests over often and need more seating for them? A hammock is a great way to add an extra seat for someone. Place the hammock nearby where everyone else will be gathered. It's a great place for a kid to sit and play while the adults are hanging out as well. 
Promotes Relaxation
Swaying back and forth, while laying down on your hammock, is a great way to relax and take away any stress or anxiety from the day. Play some music or enjoy the peace and quiet. You can even do some meditation exercises while lying on the hammock. Clear your mind and sway your worries away! 
Not only is having a hammock relaxing, but it can also be a great place to take a nap! On a nice crisp day, venture outside with a blanket and curl up for a relaxing cat nap. You will wake up feeling relaxed and refreshed for the rest of the day. 
Décor
Hammocks provide an element of décor to your backyard and there are so many styles to choose from. You can choose a specific color or pattern to match the rest of your outdoor décor. Or, you can keep it simple and stick with a traditional hammock made with yarn or macramé. 
Reading Nook
A hammock is one of the best places to read a great book or ebook. It's relaxing, you're enjoying the outdoors, and usually it's nice and quiet to focus on the words of the pages. Turn your outdoor hammock into the perfect reading nook and place it in a spot where you can enjoy a little bit of shade, so you are not hit with any glares from the sun. 
Enjoy Nature
Do you struggle with getting yourself outdoors often? Swaying on the hammock is a great way to get outdoors and exercise minimal effort doing anything. Enjoy the sounds of nature, fresh air, and get some Vitamin D while simply swaying back and forth!