With summer upon us, we can finally enjoy spending some time outdoors in our backyards. Typically, most homeowners start noticing things they dislike about their backyard when they start using it again after the long winter indoors. Is this the case for you? Whether you are a new homeowner, or just wanting a refresh after the past few years, there are so many ways to spruce up your backyard that are also cost-effective. Here are 12 affordable ideas for a backyard makeover!  
Define your Spaces
Before going out and spending any money on your backyard makeover, assess what spaces you have in your backyard and what needs updating. Do you have a garden, patio, dining area, play area, or firepit? What needs the most work? You can even try moving your dining area to a new location for a change of scenery. You can make quite a difference in your spaces just by defining them and playing around with the locations in your yard. The best part is this idea is completely free!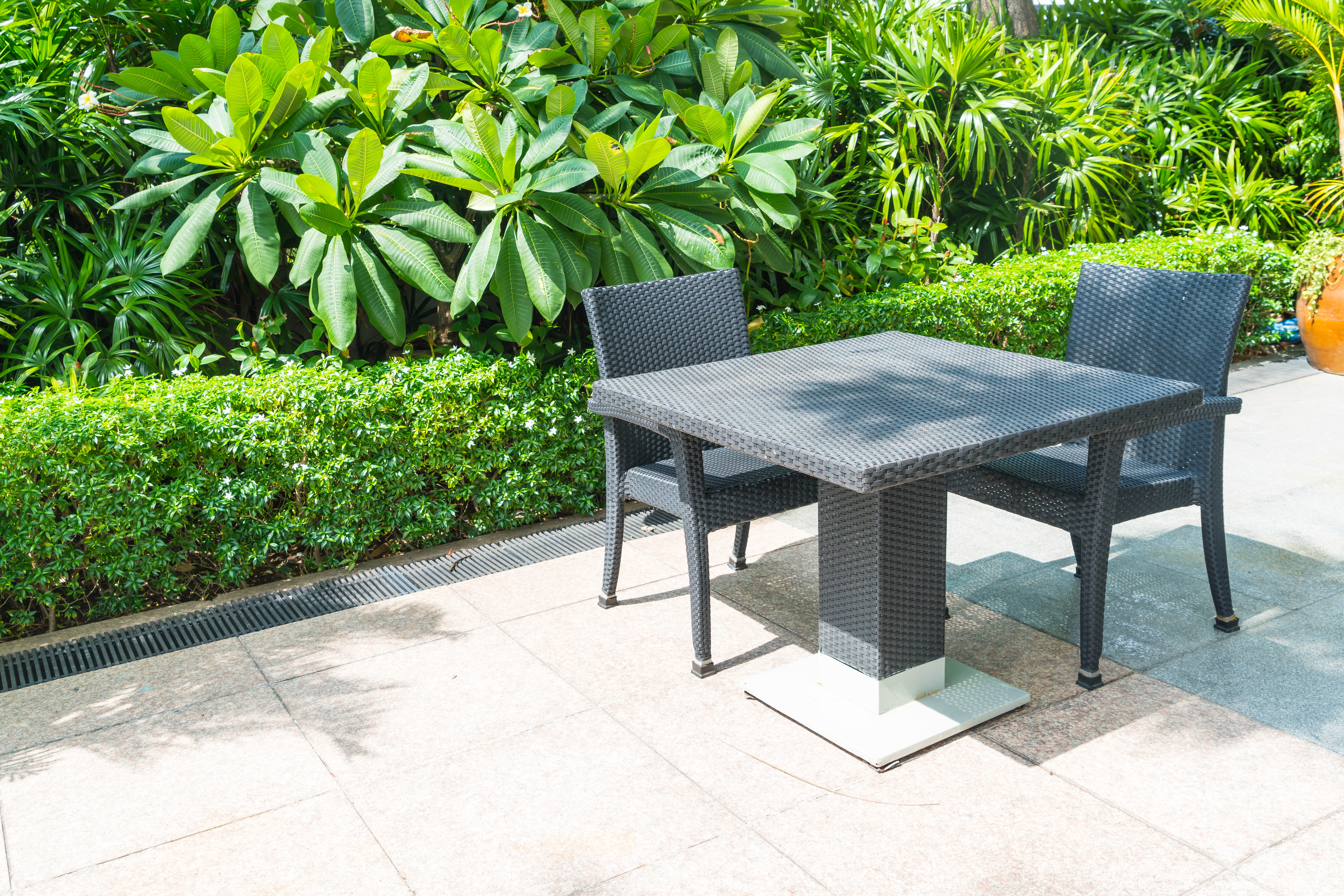 Make a Path
Adding a path to your backyard can add a lot of character. Pathways can be built with crushed stone, bricks, cement, sand, or other materials. Not sure where to put the path? A path can be a walkway to get to and from the different outdoor spaces in your backyard, lead you to a garage or shed, or even lead you to a garden if you have one. What's great about adding a path is that you can customize how you want it to look and how much you want to spend with purchasing different materials. 
Add a 

Trellis, Arch, or Pergola

 
Another easy backyard makeover idea is to add a trellis, arch, or pergola to your space. You can purchase these already built backyard statement pieces from any local garden and lawn center. You could also do research on what materials are needed and instructions on how to build one yourself. Once you have your piece added to your yard, you can go one step further and decorate it with flowers, plants, or some accent lighting to add some ambience in the yard.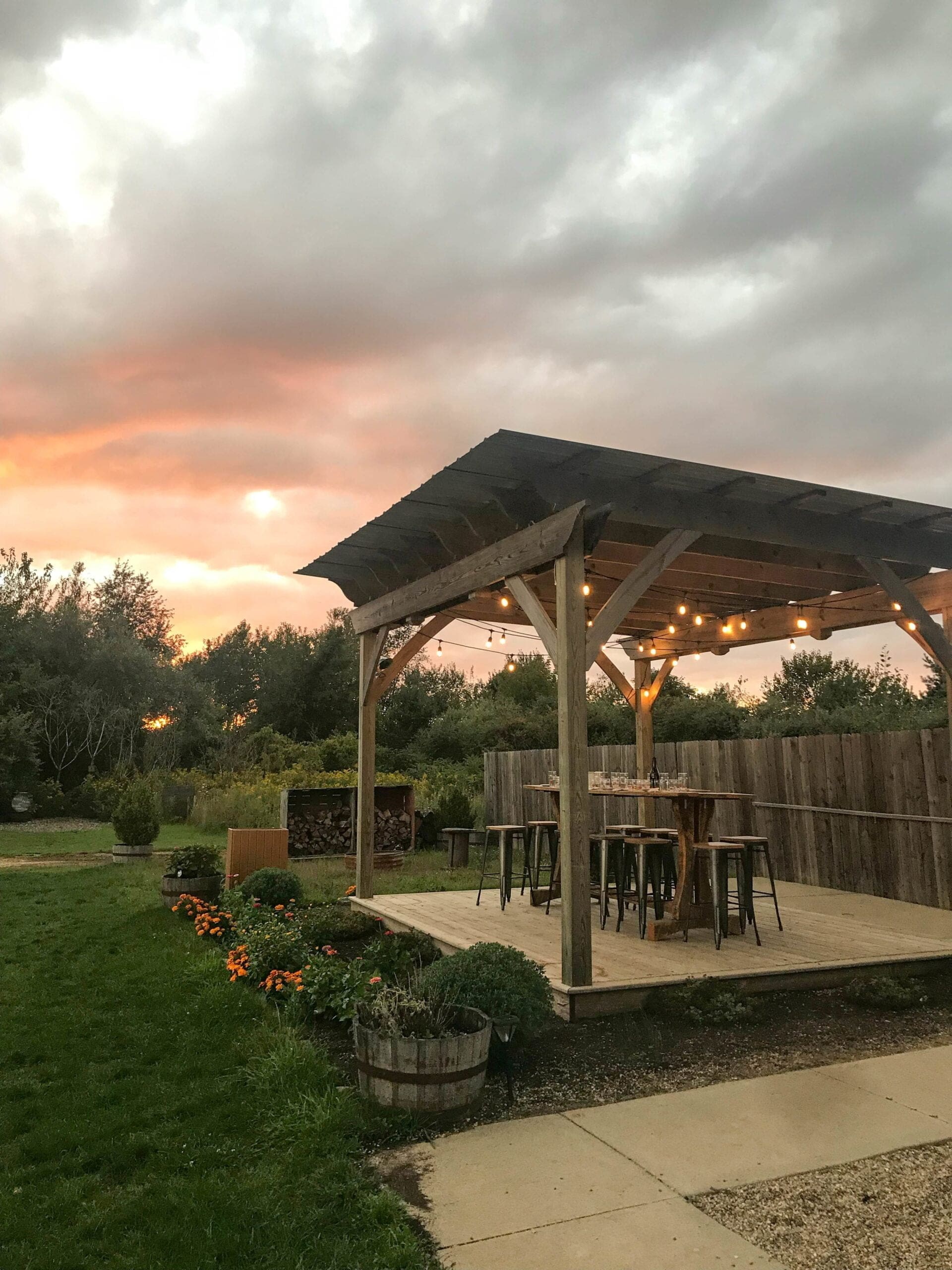 Do you have patio or dining chairs in your backyard? Try swapping out older chairs for new styles. If you aren't looking to purchase an entire new set, you could just buy new cushions for the seating. This is a great way to change up your colors and design style without it costing too much. If you decide to purchase new chairs entirely, find something comfortable but also trendy. The dining area is not the only place where you can add seating. You can plop two rocking or lounge chairs on the back patio for relaxing, or even add a few Adirondack chairs around a firepit. 
Get Creative with Lighting

 
Want an easy idea for a backyard makeover without breaking the bank. Adding lighting to your outdoor space can make a huge difference. When choosing what to light your backyard with, there are so many options including string lights, solar lights, Edison bulbs, and lanterns. The options for implementing lighting are endless and it's really a chance for you to get creative. You can add solar lights along a pathway, wrap string lights around a patio, hang a few Edison bulbs from a pergola, or place a few lanterns around the deck. 
Warm up with a Firepit
Adding a firepit to your backyard can be enjoyable for friends and family and provide a special ambience to the outdoor space. With outdoor fireplaces, there are two options. You can get a propane gas fireplace that you can turn on and off. This has less maintenance and doesn't give off smoke or a smoke odor. There are many propane fireplaces to choose from including tables that have it built in. If you prefer the look and feel of a real fireplace, there are many options to choose from in that category as well. You could build your own fireplace with rocks or bricks, or you could purchase one that is already built from your local garden and lawn center. 
Decorate with Plants
Whether you build an entire garden in your backyard or want to add a few accent plants around a patio, adding plants can really help decorate an outdoor space. If you decide to plant a garden, pick plants, vegetables, and flowers that will add color to your yard. You could also add specific plants that attract butterflies to them. Who doesn't love colorful butterflies flying around their backyard? If you are lacking in the green thumb area, you can take the easier path and purchase a few accent plants to add to your space. 
Create an Ambience with Tiki Torches
Tiki torches are a cheap and easy backyard makeover idea. You can choose from wicker disposable ones that last for a season or two or invest in better quality metal ones that will last you longer. Either way tiki torches are very cost-effective. The tiki torches provide lighting, adds a special ambience to the yard, and even serves as a bug repellent.   
Rattan Furniture
Rattan furniture is a very popular trend right now. The material helps give a natural look to your backyard space and lightens it up as well. Rattan furniture is great for the backyard because it's weather-resistant and inexpensive. Being so light in weight, it also allows you to move the furniture pieces around easily while entertaining in the backyard. You can choose from a variety of rattan furniture, chairs, and even ottomans to add to your space.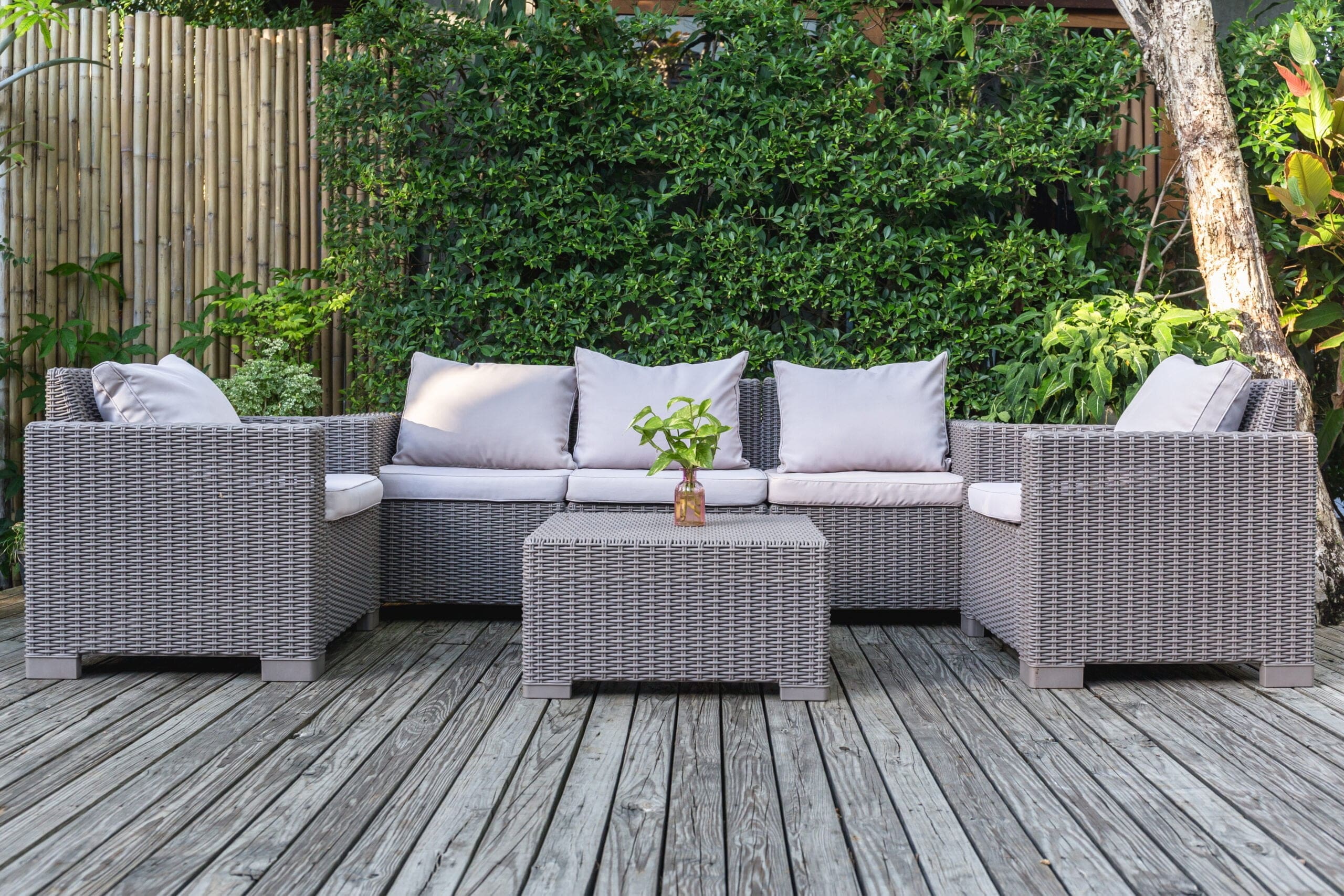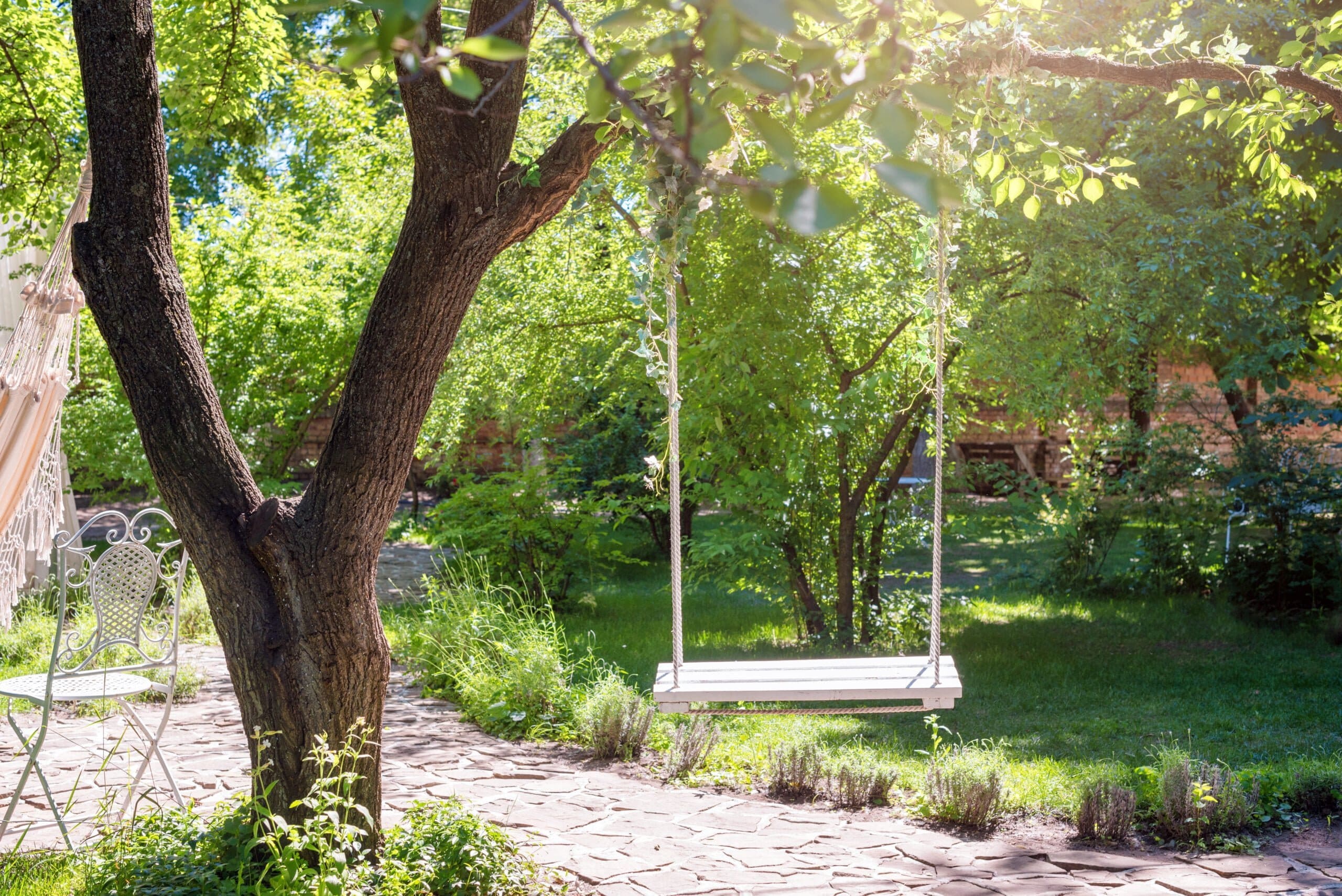 Bring Fun into your Backyard Makeover

 
Don't forget to add some fun into your backyard makeover with a statement swing or hammock. You can use a tree in your backyard to hang a tire swing or a regular swing from. Or you could purchase an already built porch swing and place it on a patio or deck.  Do you have two trees that would be perfect for a hammock? Hammocks are also great statement pieces and provide a relaxing area for yourselves and guests. If you don't have trees that are suitable for supporting a hammock, you can also purchase stand-alone ones that will do the trick.  
Check out our other Blog Posts to Help with a Backyard Makeover!