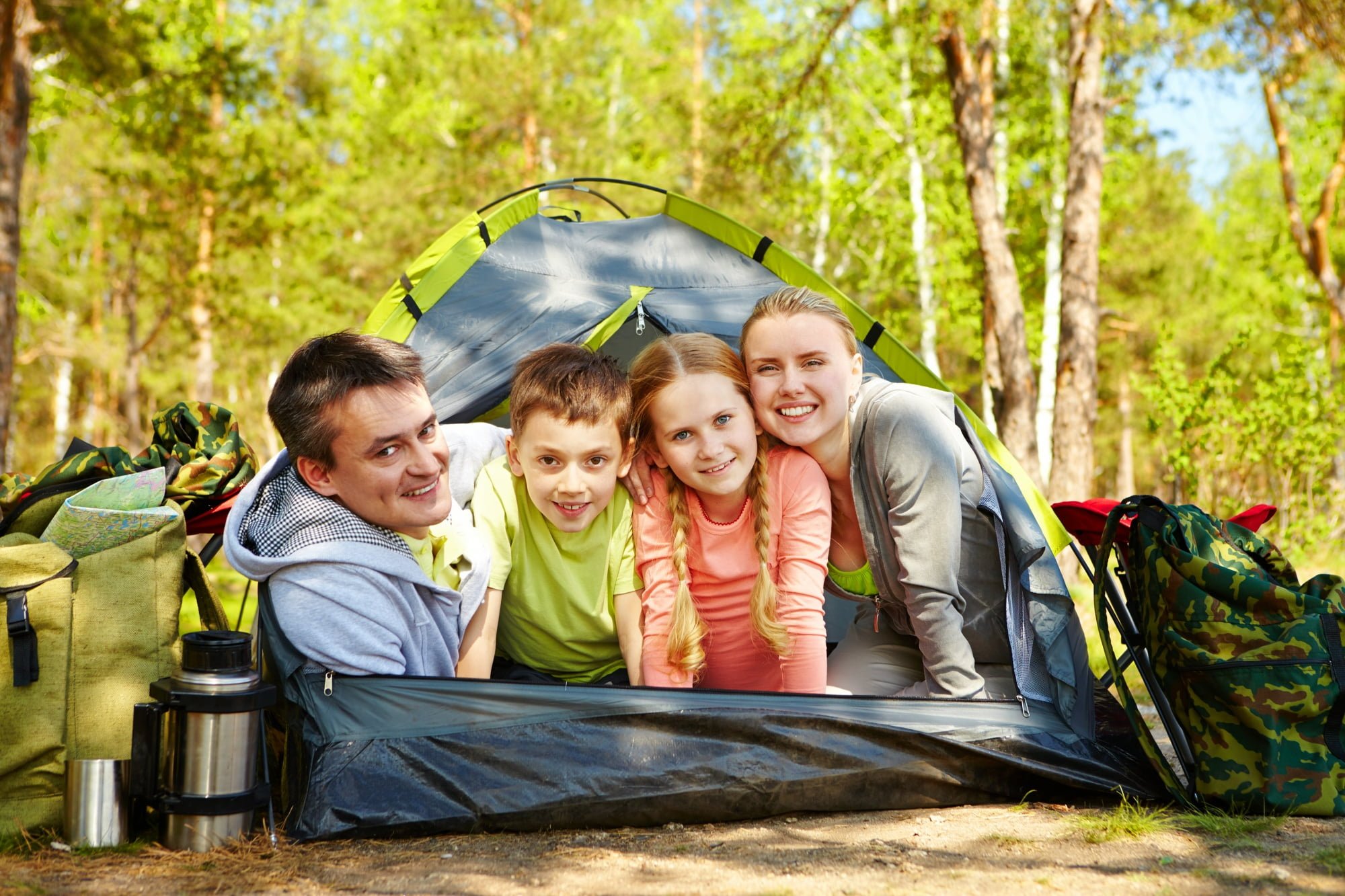 If you are looking for a fun activity to do with the family this summer, camping in the backyard is a great inexpensive way to spend time outdoors. You may be wondering, why should I try backyard camping rather than traveling to a campsite. Camping in your backyard will save you money, travel time, provide you with a feeling of security and safety, and is a great way to test out if your family would like camping before making a trip. Here are some tips to learn how to build the best backyard camping experience. 
Camping Food
If you have the luxury of having a fire pit nearby in your backyard, you can grill up some of the traditional camping food favorites. Camping isn't complete without a taste of fire grilled hot dogs or hamburgers. If you don't have a firepit, you can look into getting a small charcoal grill as another option. Other popular camping food options are foil wrapped meat and veggies, popcorn, and of course the crowd favorite, smores. Don't forget to pack the quick and easy snacks and drinks as well. Trail mix, chips, granola bars, juice boxes, and waters are all great options. 
Backyard Camping Activities
One of the best parts of camping is all of the fun activities to do with your friends and family. The great part about these activities is that they can all be done while camping in your backyard as well. There are the traditional camping activities like telling campfire stories and ghost stories, sing-a-longs, stargazing, and a scavenger nature hunt. You could also get creative and host a backyard drive-in movie or tye-dye some clothing. 
Camping Supplies
When packing for your camping trip, don't forget the necessities. You will need a tent, sleeping bag, bug spray, and a lantern or flashlight. For more camping essentials, check out our blog post. If you forget something, don't worry, you're only a few steps away from your home to run back and grab something. That's one of the many great benefits of camping in your backyard.