It's that time of the year again! Halloween has come and gone, the air is getting cooler and snow is right around the corner. Living in the northeast we face the challenge of cold winters every year, so starting on your required home maintenance sooner than later is for the best.
Beyond the usual leave raking and cleaning of gutters, here's our advice for the most important tasks you should complete before the inches of snow begin rolling in.
Check Your Snowblower

There's nothing worse than having a snow-covered driveway and your snowblower simply won't start. Inspect it early on in order to make any necessary repairs or adjustments so it's ready to go when you really need it.


Stabilize Your Gas Tanks

If you're planning on storing gas powered landscaping tools with leftover fuel inside them, make certain to add a gas stabilizer beforehand. Gas stabilizer is designed to prevent fuel from deteriorating over times, preventing it from being wasted and/or damaging the parts within the small engines that it's contained in.


Stock-Up on Supplies

The last thing anyone wants in the dead of winter with harsh winds blowing and storms looming is to be trapped without heat or – even worse – power. Whether you're stuck in a power outage and there isn't a single generator around or you need pellets/oil/propane to fuel your furnace, purchase necessary items early to avoid a highly inconvenient, if not potentially disastrous situation later on.


Clean Your Chimney

If you have a wood burning fireplace you should make having it swept yearly a normal part of your routine if you plan on using it at any point that winter season. Buildup from previous fires can ignite or filter hazardous fumes into your home. Even if you haven't used your fireplace for some time, animals, debris and other unseen issues could create blockages or damage to the structure, so make certain to have an expert inspect it before you light the first match.


Change your filters

Dirty filters place a lot of unnecessary strain on your heating and cooling system. Whether you have one in your main unit or many throughout the house, make it a point to replace them all for a smooth flow of air throughout the colder months.


Clean Your Dryer Vents

Many homeowners are unaware of this task. Over time, lint builds up in your dryer pipe decreasing ventilation. The combination of hot air and very flammable lint is the perfect recipe for starting a home fire.


Test Smoke Detectors & Replace Fire Extinguishers

Holidays are right around the corner and for many of us that means large family gatherings filled with an assortment of delicious foods. But all that extra company and cooking comes with the chance of accidental fires, so make certain to change the batteries in your smoke detectors and replace them altogether if they're older than 10 years. Fire extinguishers over 15 years old should also be replaced.


Caulk, Seal & Weatherstrip

In order to save money on heating bills this upcoming season take a moment to inspect the seams and seals on your home. Re-caulking window borders and adding weather stripping to doors can have a large impact on maintaining the heat level in a house, savings considerable sums of money throughout the cold months.


Insulate Pipes

Many homeowners make the mistake of neglecting to insulate their hot/cold water pipes that run through the interior of the house, or those in heated basements. However, in the northeast our risk of power outages is a very real probability and the few minutes it will take to make this minimally expensive fix could save you tens of thousands of dollars in the long run.


Bleed Radiators/Clean Radiator Vents

If you have radiators in your home, bleeding them before winter is in full gear is a crucial part in ensuring proper functionality throughout the winter. This process releases trapped air within the radiators that obstructs the warm water from filling the space completely and thus preventing adequate heating.


Bring Paint & Caulk inside

For anyone who stores their paints, caulks and other liquid building materials in the shed/garage during the Spring and Winter, this is a great time to bring them indoors before it gets too cold. These products do not store well in cold weather and you will more than likely end up with a collection of ruined materials if you neglect to transfer them to warmer quarters.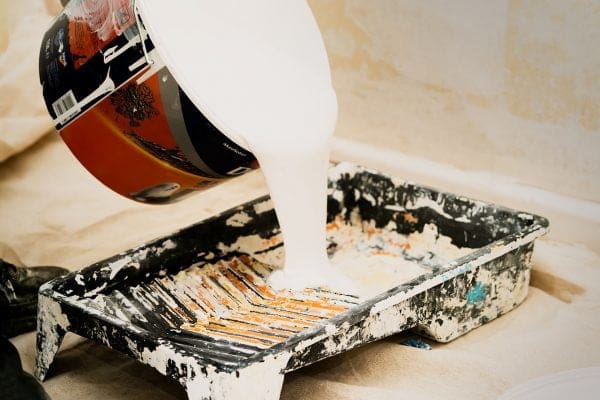 Make a Winter Driving Kit

If you live in the Northeast you're very familiar with how treacherous driving can be during the winter months. From breakdowns to vehicles becoming trapped in the snow, it's a very real possibility that you could become stuck on the side of the road for a decent period of time. Prepare in advance for such a possibility by creating a driving kit that includes items such as a snow wiper, jumper cables, flares shovel and cat litter (it will provide traction for slippery surfaces) along with blankets, hand warmers, food, first-aid kit, flashlight, gloves and boots.