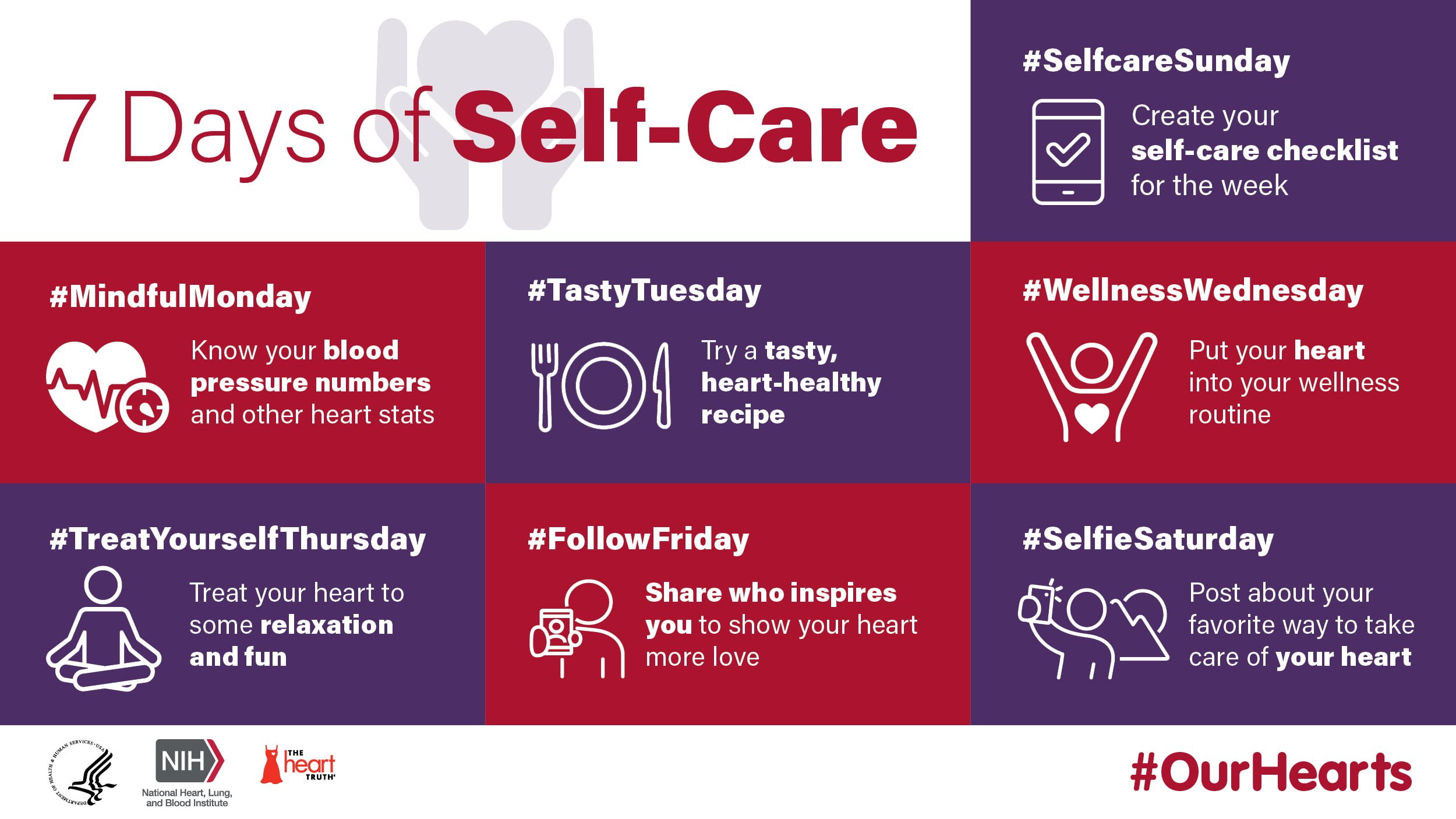 High blood pressure control is within our reach. Check out @CDCHeart_Stroke's #HeartMonth toolkits to empower others on their journey to control and better heart health. We've got this! cdc.gov/heartmonth
Risk Factors of Heart Disease:
Smoking
Diabetes
Overweight/Obesity
High Blood Pressure
High Cholesterol
Eating an unhealthy diet
Physical Inactivity
Family History
Keeping track of your blood pressure, cholesterol, and quitting smoking can reduce your risk of heart disease. About half of all people in the United States have at least one of these three risk factors.
Inactivity and Obesity can lead to a higher risk of heart disease, you should try to do 30 minutes of activity 5 days a week.
National Wear Red Day – February 5th, 2021
Every year on the first Friday in February, we wear Red to raise awareness about heart disease.
Did you know that heart disease is more common in women? According to the CDC, Heart disease is the leading cause of death for women in the United States, about 1 in every 5 female deaths.