These little pots make an adorable decoration for your backyard, patio or even inside your home. They're an awesome way to capture long-lasting memories in a practical way!
For this project we're going to need the following items:
Clay pot

Plant of your choice

Potting soil

Acrylic paints

Semi-Gloss spray sealer

Paint pen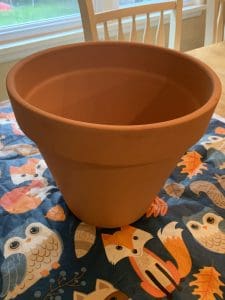 The first step is to wipe off your pot to make sure it's free of dust and any debris that may have accumulated at the store.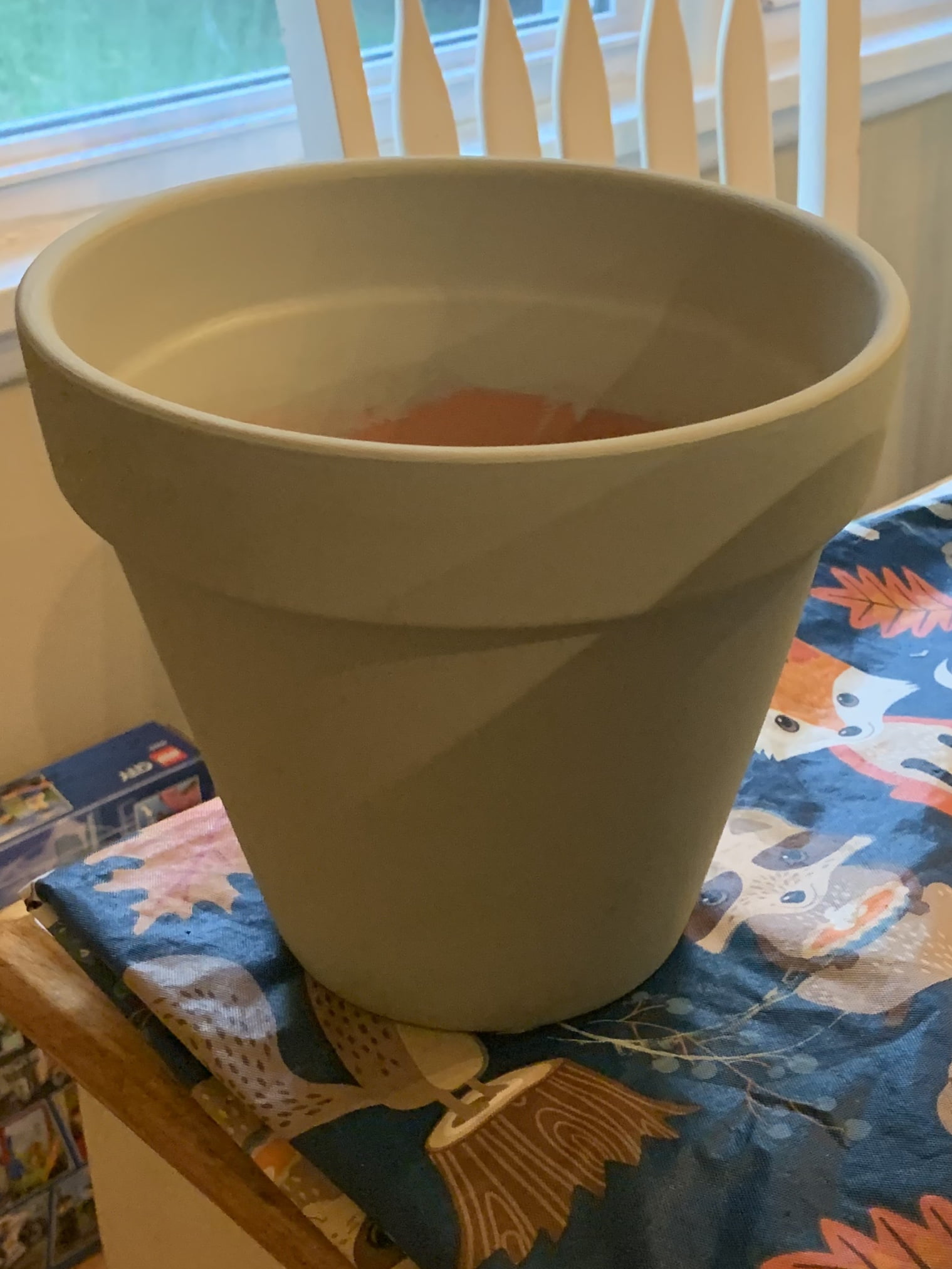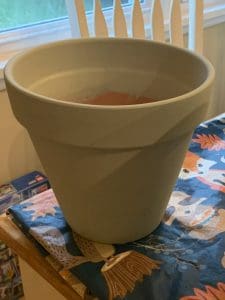 After it's cleaned and dried apply 2-3 coats of acrylic paint (we used Tulip brand which you can find at Walmart right now) to the entire pot as your base color. Allow 15 minutes to dry between coats.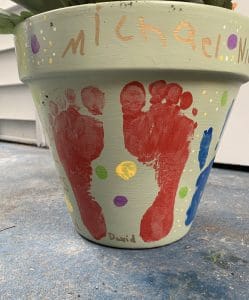 Once the base coat is finished and thoroughly dried it's time to add some hand and footprints! Afterwards it's time to add some decorative touches! My boys decided on fingerprints and polka dots but feel free to get as creative as you want.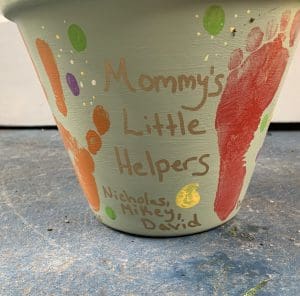 Finish the pot off with a custom note of your choosing using a paint pen. I had each of my boys write their name along the edges to preserve  an image of their handwriting at their current ages.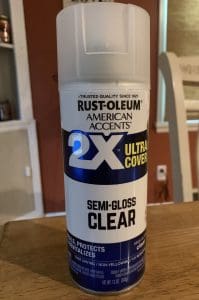 After allowing the paint to dry for at least 1 hour, it's time to begin the sealing process.
Take the pot outside or into a well ventilated area and apply three coats of sealant, allowing to dry according to the instructions between coats.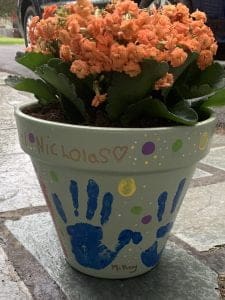 When it is thoroughly dried, plant your favorite flower and enjoy!