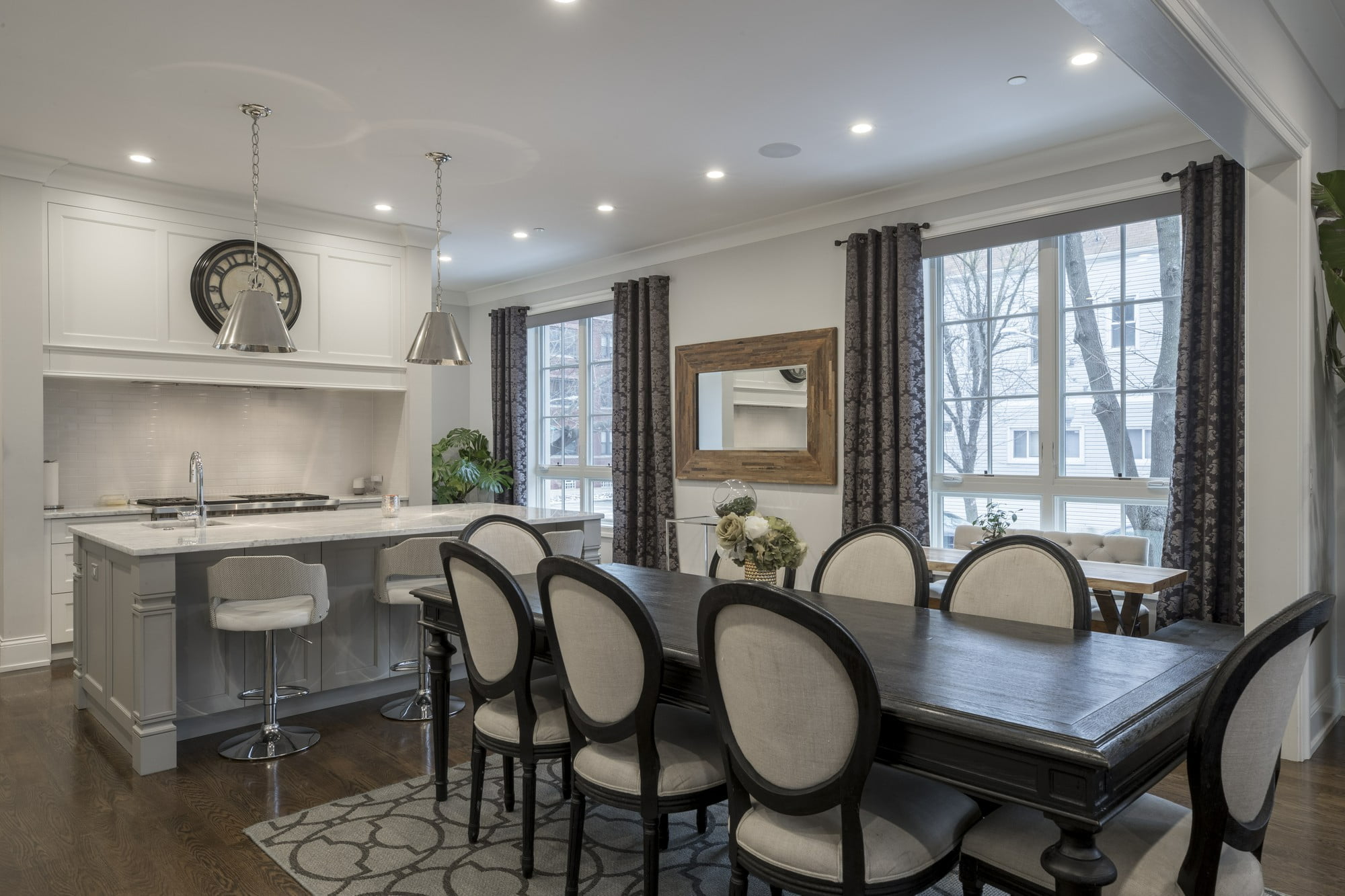 When building a new construction home, one of the most important choices to make is which lighting options you will use within the home. Lighting can help make a space seem bigger, create a welcoming ambiance, and help with home safety. There are a few different new construction home lighting options you can choose from, let's take a closer look at a few of them: Ambient Lighting, Task Lighting, and Accent Lighting.
Ambient Lighting
Ambient Lighting can also be described as the general lighting that helps to fill up a room. This lighting allows people to see better within the space to provide better safety measures and move around easier. Ambient lighting can also help set the mood or tone for the room that it's in. When deciding among new construction home lighting options, ambient lighting is where you should begin. Typically, you can add Ambient Lighting to any room by installing an overhead ceiling light, recessed lighting, track lighting, a ceiling fan, chandelier, or wall-mounted fixture. Ambient Lighting can usually be used or found in any room of the home. 
Task Lighting
If you plan on having a home office, study, reading nook, or craft room in your home, Task Lighting is a must. Task Lighting is used in areas where you need specific direct light in order to complete a task. These tasks could include reading, writing, sewing, painting, etc. Popular new construction home lighting options for Task Lighting include desk lamps, floor lamps, pendant lights, track lighting, and vanity lights. Bathrooms and kitchens can also utilize Task Lighting for activities like cooking, baking, and putting on makeup. 
Accent Lighting
Accent Lighting is used when a homeowner wants to highlight a particular area or décor feature within the home. Accent Lighting helps to add a dramatic aesthetic to a room and draw attention to the pieces you choose. An example of pieces you may want to highlight with Accent Lighting are statures, wall art, a shelf or mantel, and your home's architectural details. To implement Accent Lighting in your home, you can add wall-mounted fixtures, track lighting, recessed lighting, or wall scones.