Spring is a great time to rethink your home's interior design. Each year popular colors, patterns, and trends get released into the design world to give you inspiration for own home. These interior design trends are meant to be used as a a guide. However, it's important to implement your own personal styles and trends within the design of your own home. Here are 6 trending interior design trends for Spring to inform you on what's popular with decorators right now and to see if you want to add any of them to your home design.
Designated Spaces for Self-Care
If the past few years have taught us anything, it's that self-care is extremely important. Whether this includes exercising, taking a long bath, meditating, or putting extra care into your daily skin routine. Self-care is important no matter how you practice it. It is becoming more popular to incorporate designated spaces for self-care in your home's interior design. This could be adding a cozy reading nook, making space for meditation, or picking out a luxurious bathtub to enjoy the occasional bubble bath.  
Biophilic Design
Biophilic design is the process of bringing elements of nature into your home's interior design. This can be done by maximizing the natural light in a space, adding plants, and materials inspired by nature like wood or rattan. Using this interior design trend not only attempts to connect homeowners with nature, but also provides them with better air quality in their home with adding the plants.
Calming Colors of Nature
Similar to the Biophilic Design trend, calming colors are in this year and bold and bright colors are out. Homeowners are yearning for colors that make them feel comforted, relaxed, and calm. That is why we are seeing an increase trend of calming colors of nature being used in interior design. Some of these colors include green, blue, yellow, orange, red, and brown.
Design with Pets in Mind
Over the past few years, most of us have spent more time with our pets at home than ever before. We are also seeing homeowners put their animals first in many ways, including their living situations. Many homeowners are basing their decision on purchasing or building a home with their pet top of mind. Some popular trends homeowners are following are wanting a big backyard for their dogs to roam, having a designated space for their dog or cat to sleep, or even having an extra space by the front door for a pet wash room.
Curves and Rounded-Designs
Another popular interior design trend that we are seeing this year for the Spring/Summer season is curves and rounded designs. The days of harsh and jagged corners are gone, and instead a more soft and feminine look has replaced it. Furniture is being designed with a roundness in mind using curved backs and sloped arms. The curved edges within the home represent a trendy and youthful atmosphere. Other places you might see this trend used is in curved entryways, waterfall edges on countertops, curved headboards, and other round accent pieces.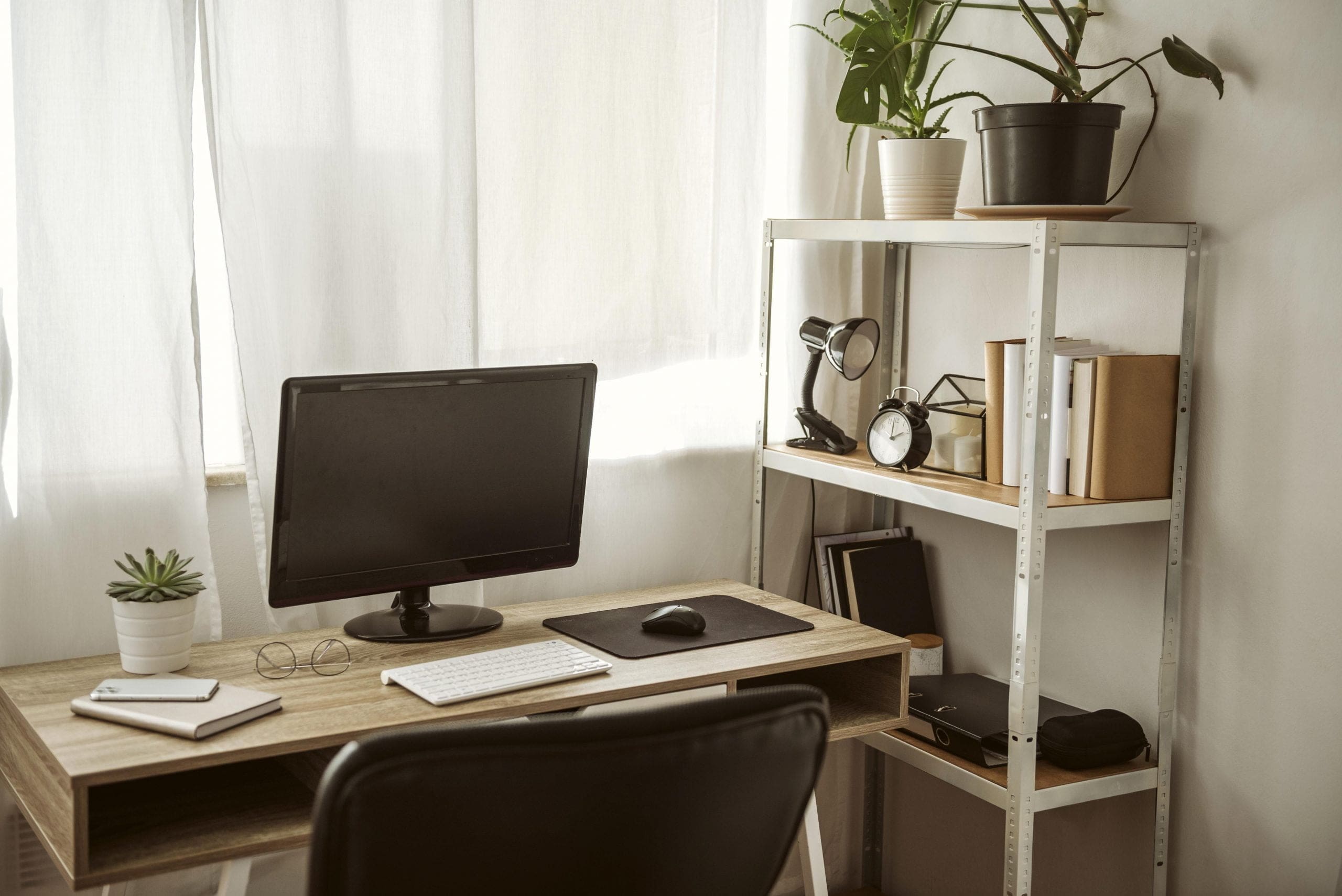 Creative Work from Home Spaces
Over the past few years many of us have gotten used to the idea of using our homes as both living spaces and work spaces. While some of us have returned to the workplace, some industries have made working from home more permanent or implemented a hybrid working model. For the homeowners who still work from home, having a functional and creative solution for working from home is essential. Popular trends include modern office furniture that can be easily broken down or transformed into casual pieces, partitioning spaces for multi-use rooms, and converting an entire room of the house designated for working.