Do you dream of living in a coastal oasis down by the ocean? Whether you live near the ocean, or not, any home can feel like a beach house with the right décor. Here are some of our favorite tips to help you turn your home into a beach house!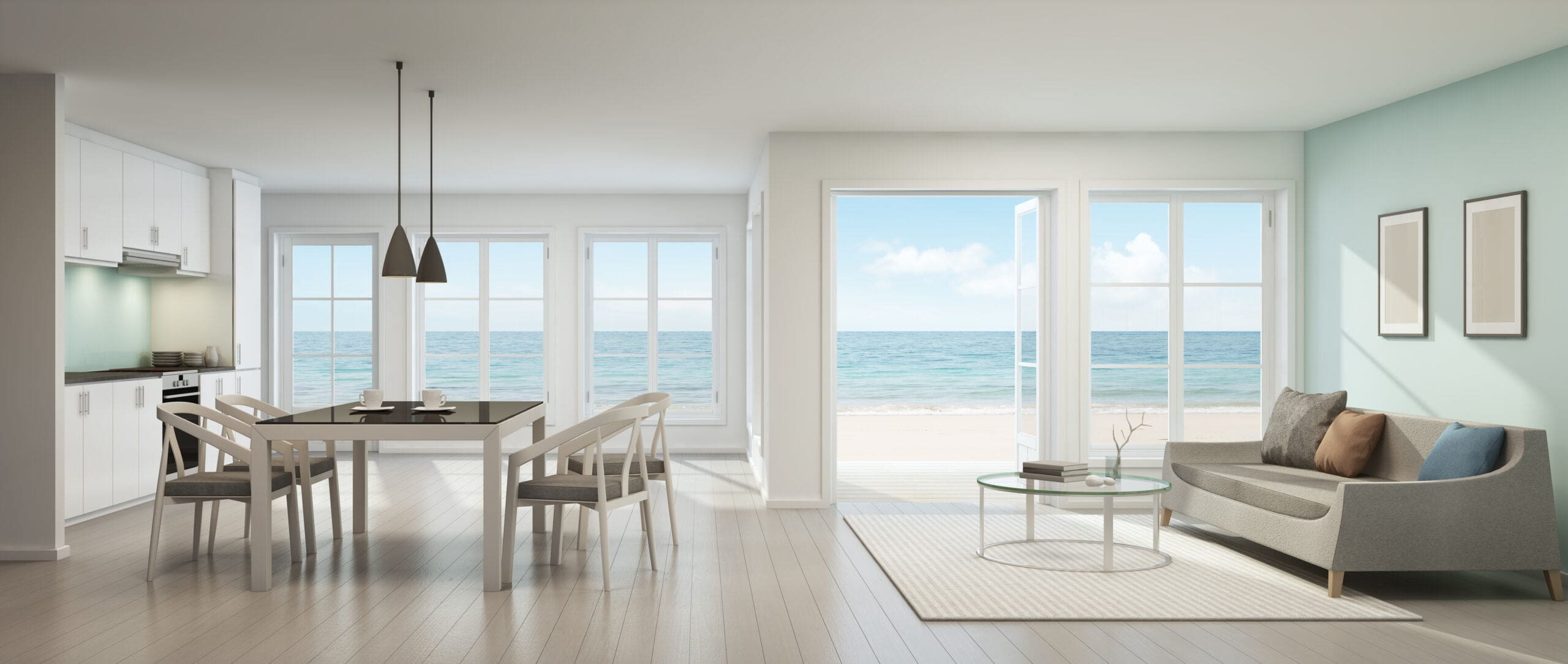 Paint with 

Vibrant 

Colors
Whenever you stay in a beach house or see one on a HGTV television show, the rooms are usually bursting with vibrant colors. To give off a tropical and bright vibe most beach houses have vivid colored walls. When decorating your home with the coastal style in mind, reference some of these commonly used beach house colors including blues, greens, pinks, and yellows. 
Get Creative with 

Wallpaper
Wallpaper can sometimes be too overwhelming when decorating a more traditional home. However, if you're going for a beach house style, it could be just what you're looking for. If you want your home to mimic the feel of being on a tropical getaway, what better time than to use pink flamingo wallpaper in your bathrooms! 
Adding greenery to the inside of your home, whether it's real or fake, can help provide a coastal look. Some of the more common coastal plants are Rosemary, Kentia Palm, Fiddle Leaf Fig, Westringia, and Magnolia Little Gem.  
Bring in Natural Lighting
Lighting is the key to making any space, whether a beach house or a traditional home, feel open and bright. You can bring in the open outdoor atmosphere by making sure not to close off any big doorways and windows in your home. Try using light colors and materials in your curtains so you are not eliminating the natural light from shining through into your home. 
Paint your Floors
In many beach houses, they paint the floors. Sometimes it's simply for style but this also makes them easy to clean. Painting your floors can also be a fun way to incorporate a pop of color into your home where you normally wouldn't think to do so. 
Play with Patterns
If you are trying to model the style of your home after a beach house, there is no better time to play with patterns. Of course, you don't want to go too overboard and be overwhelmed by sailboats and seashells. However, adding patterns in little décor accents like rugs, throw pillows, or statement pieces can add just the right amount of coastal to your style.