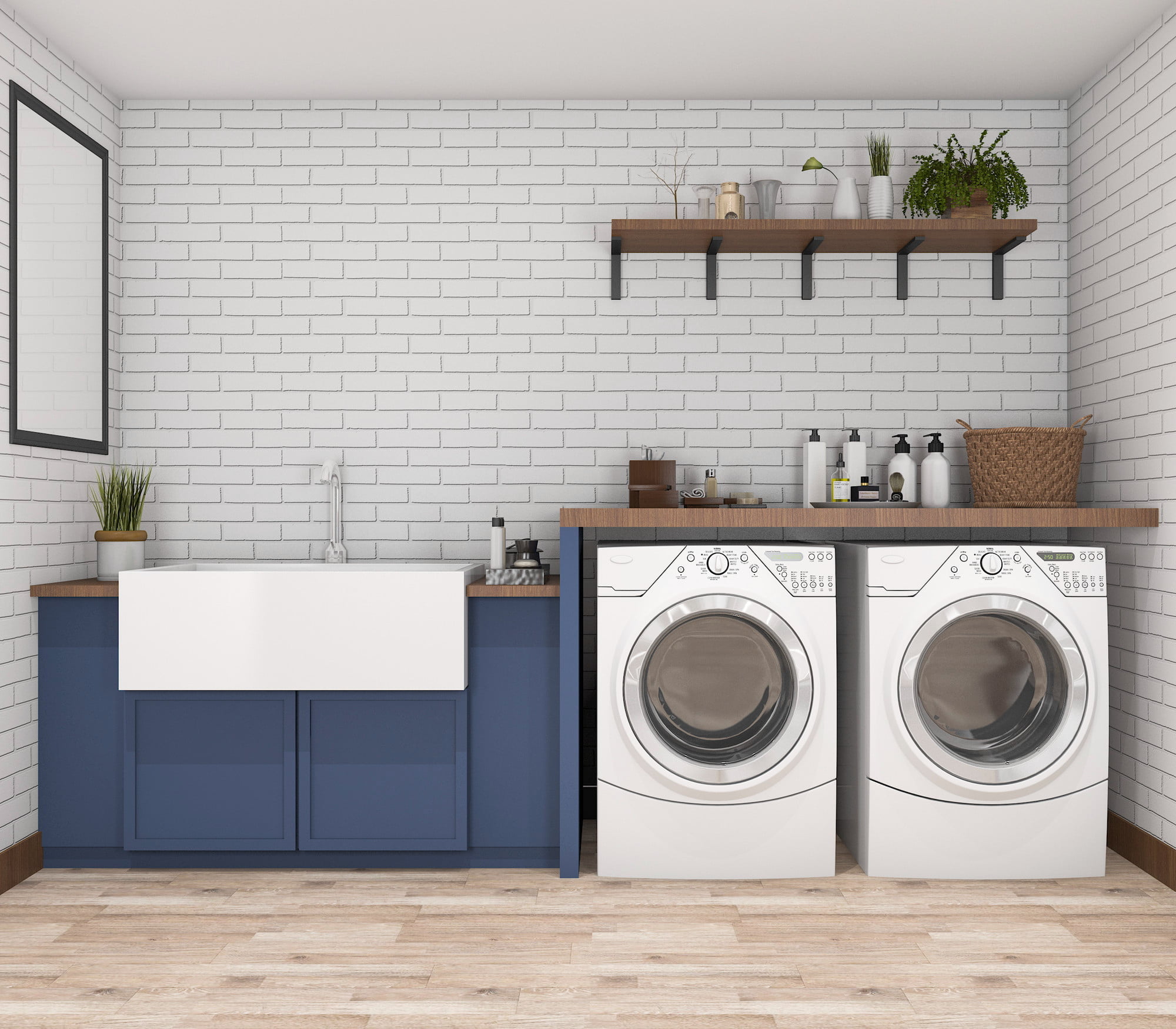 Moving into a new home is a chaotic yet fun experience. Once you start the organizing and decorating process, it's easiest to focus on each room one at a time. While the laundry room may not be the first or most important to set up, eventually it will come time to organize and style the room. Check out our laundry room checklist below for everything you need for your new home! 
Laundry Accessories
Table or shelf for folding
Recommended Laundry Must Haves for your New Home:
Tidy-Cup: Attach the Tidy-Cup to any detergent or fabric softener bottle to catch leaks and spills from getting all over your shelves, or washer and dryer. 
Glass Mason Jar Dispensers: If you're sick of bulky and ugly detergent bottles cramping your laundry room's style, you can fill these leak-proof glass mason jar dispensers instead and label them with their ingredients. 
Laundry Folder: Do you struggle with getting the perfect fold in your clothes or sheets? This laundry folder will help you get crisp even lines. 
Lint Bin: We all know how much lint can accumulate when we do laundry. This magnetic lint holder bin will hold your excess lint while looking stylish in your new home. 
Garment Steamer: Use this lightweight garment steamer to get wrinkles out of your clothing and save a trip to the dry cleaners. 
SockDock: Use this hanging organizer to pair up mismatching socks to keep track of them easier. 
Metal Drying Rack: This Honey-Can-Do metal drying rack is a great eco-friendly drying option for your clothes that you don't want to throw in the dryer. It is lightweight and portable for ease of use. 
Lights & Darks Hamper: This clothes hamper has two designated sides, one for light colored clothes and one for darks.