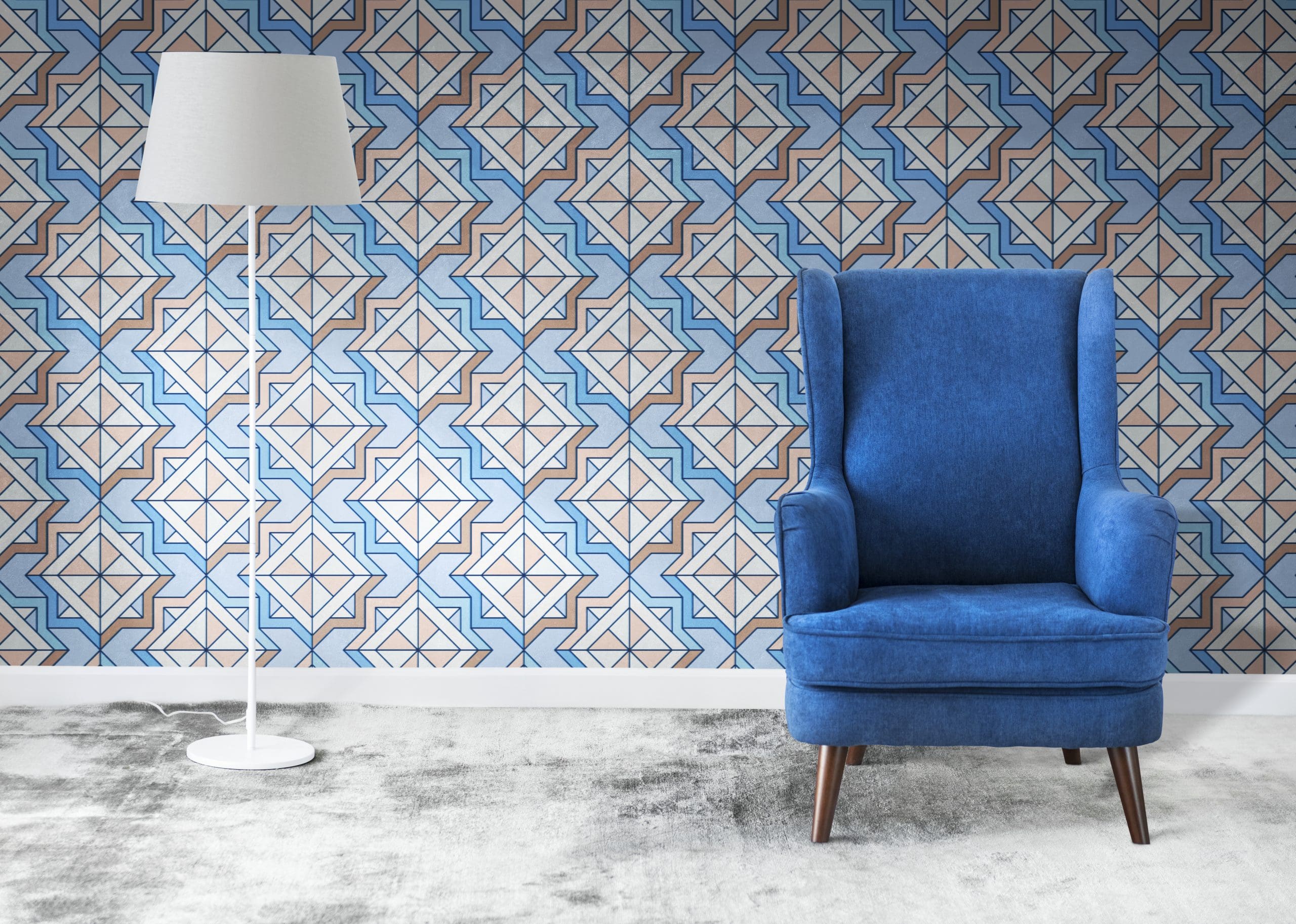 When you buy or build a new home, one of the most exciting parts of the process is customizing it to fit your functionality, desires, and overall style. There are many ways to customize your new home including painting, adding wallpaper, and adding other design elements. Applying wallpaper in your new home can be a fun way to add a pattern, texture, or pop of color to a room. However, it can be a tricky and expensive process if not done correctly. Learn about some of the dos and don'ts of applying wallpaper in your new home below. 
The Dos of Applying Wallpaper
Choose your wallpaper wisely. Pick something that won't go out of date easily and that you won't get sick of looking at.
Consider the size and shape of your home. You should use large scale designs for smaller rooms.
Create a plan. Before buying the wallpaper, make sure you know how much you will need and account for extra. It's a good idea to buy your wallpaper all at once so they come from the same color matching batches.
Try it out. Pin up wallpaper strips on the wall for a few days before applying to see if you are happy with how it looks.
Prep your walls. Make sure to clean walls thoroughly before putting up wallpaper. Wash your walls, fill any holes, sand bumps, and apply wallpaper primer.
Get creative with your ceiling. Have fun with wallpaper on your ceiling for a fun and trendy pop of pattern or color.
The Don'ts of Applying Wallpaper
Don't forget to consider your overall décor style. Compare the wallpaper you pick with the other furnishings and décor in your home like tile, carpets, and furniture.
Don't get too fancy. Try to avoid wallpaper patterns that are more complicated and have more intricate details. Patterns like those require more effort to line up.
Don't be afraid of wallpaper in the bathroom. Wallpaper in a bathroom has always been a misunderstood fear for homeowners. There are types of wallpaper designed specifically for damp conditions that have vinyl finishes, wipe clean surfaces, and embossed detailing. It is a cheaper alternative to tiling.
Don't try to cut corners. Wallpaper can be expensive to fix or take down if you make a mistake, so take your time with it or hire a professional.
Don't put wallpaper on old walls. When applying wallpaper, it's important to start with a good base. Older walls can have holes, cracks, or be peeling, which doesn't allow for a smooth adhesion for the wallpaper.